Tasting: The Sounds of Our Terroir #3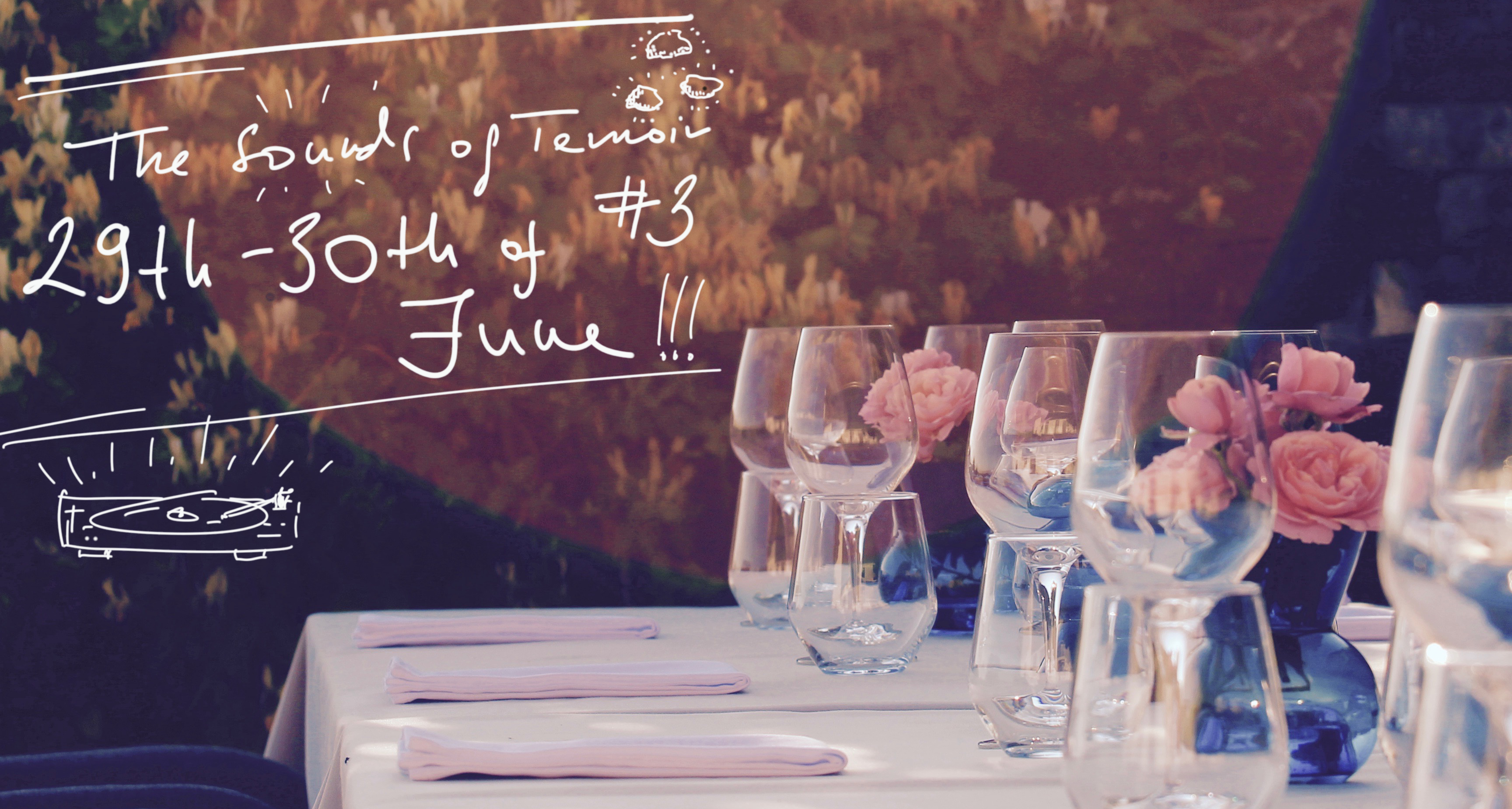 Tasting event of our natural wines with an exciting degustation menu of Daniel O'Shea chef and selected phonograph music!
Degustation menu of June:
Zander, seaberry, summer carrots, chervil
Kohlrabi, green apple, crayfish from Zala
Faces of egg in two pieces
Demeter "Magyartarka" beef tartar, homemade ponzu
Green gazpacho, almond icecream, honey
Traditional Hungarian cheese dessert speciality (Rákóczi)
We tell the very beginning, the story of leaving the big city and ending up in the vineyards, in the nature, under the starry sky. The most difficult situations and the best moments. We tell about the inspiration and constant exploration that we need to present an even clearer, even more expressive picture of nature. Playing the sounds of our terroir, Szent György-hegy through various style exercises, experiments, small quantities and samples.
Daniel O'Shea also comes a long way till he arrives to our estate. His greatest source of inspiration is the pannonian cuisine, he spends two years in Taubenkobel that was chosen for the best Pannonian restaurant in the past. After his studies in Lyon he works at L'Espalier, in Boston at Bentley's and in London on the side of the Irish chef, Richard Corrigan. Returning home, he wins the 2nd Czifray competition and becomes the sous-chef at Alabárdos Restaurant in Buda for four and a half year.
The price of the degustation and the wines together is 12.000 Ft per person and it includes mineral water and coffee as well.
Date: 29th and 30th June, begining at 20:00, the duration of the tasting is appx. 3 hours
For application, please send us an e-mail to info@benczebirtok.hu or call us on +36 30 212 7288. Pre-paying the price of the tasting by bank transfer is needed to confirm participation.
We would like to draw the attention of our kind guests that that the dishes of the degustation are small portions, so it is possible that the these will not be satisfying for everybody. For this case, we are preparing some cold options, too.