Vineyard tour, winetasting, dinner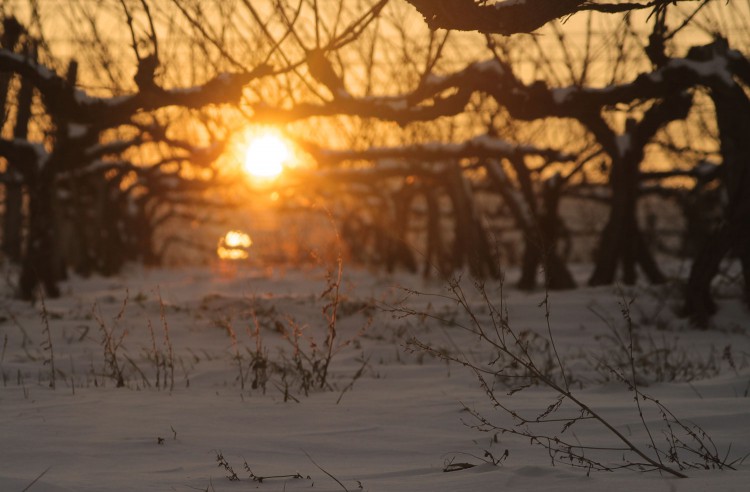 After having our first successful pop-up restaurant event in November 2016, we are inviting you again to join us for a laid-back winetasting and delicious, comforting dinner made by us.
If the weather is nice we will take a short walk in our frosty, quiet vineyards before the sun goes down. With this tour you may learn about the way we make wine starting from the vine.
During winetasting we will tell you more about how we decide on the style of our wines and say a few words about the characteristics of our vineyards.
The three-course dinner will be tuned especially to January vibes.
Wines
Pinot Noir "Gemini" Rosé 2013 Brut Nature
Kék bakator 2015
Rhein Riesling 2015
Pinot Noir "Virgo" 2014
Pinot Noir 2015
Rhein Riesling "Venus" 2013
The menu
Starter
Trout, red cabbage, dill
Main course
Duck, beets, buckwheat
Dessert
Sweet potato, sponge cake, hazelnuts
Local cheeses
The menu may vary according to seasonal changes.
Event details
January 28, 2017 / Saturday /
Vineyard tour (in case of nice weather): meeting at 2:45 p.m., the tour begins at 3:00 p.m. so we can enjoy the last rays of the sun before it goes down
Winetasting and dinner: from 6:00 p.m.
The duration of the program is about 4 hours including the tour. Regardless of weather conditions please wear warm, waterproof gear!
Registration
Winetasting and dinner: 10000 HUF per person if you reserve accomodation at us. Without accomodation the price is 14000 HUF per person.
We can only guarantee your reservation if you pay the price of the program ahead.
For more information about the program and accomodation, please contact us at info@benczebirtok.hu or call +36 30 212 7288.