#9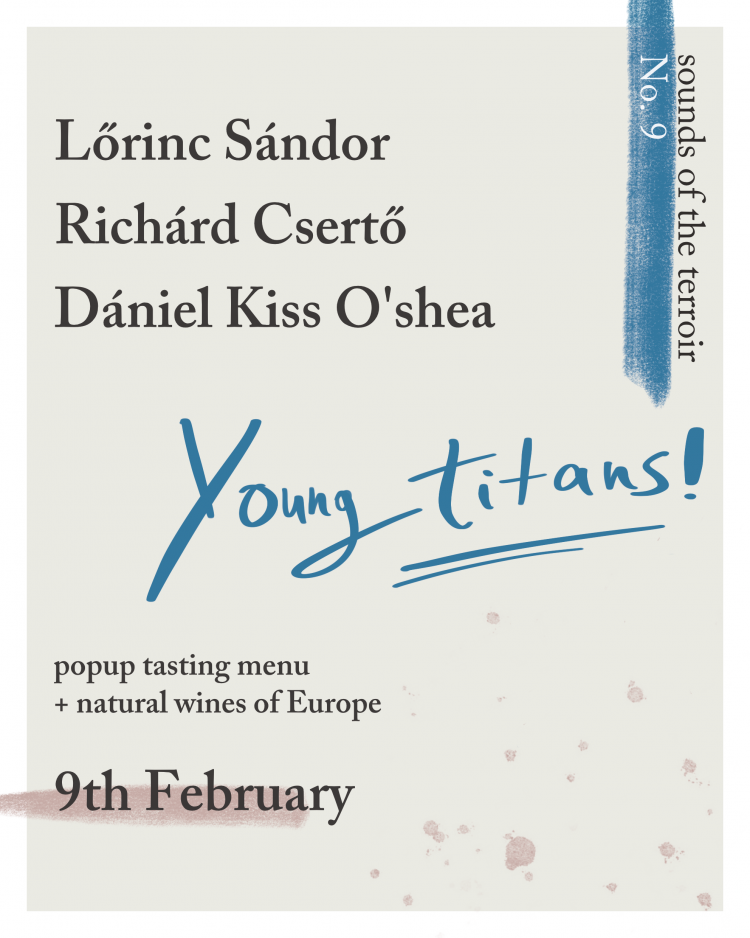 On 9th February we are waiting for you with a gigantic tasting menu by Lőrinc Sándor and Richárd Csertő junior sous chefs of 1 Michelin-starred, Borkonyha and by our chef Dániel Kiss O'shea. During the dinner the dishes of the tasting menu will be accompanied with only natural wines. So there will be plenty of excitement as usual!
The menu
Vargánya, szárított marhaszív
Hajdinás-zabos ropogós
Füstölt angolna, csicsóka
Kacsamáj, kacsamell, zöld alma
Marinált harcsa, savanyú káposzta
Sült téli zeller
Ferencesek hegyi gombateája
Fermentált répa, retek
Brezírozott vaddisznópofa, poréhagyma
A burgonya téli élete
Érlelt hátszín, retek, hagyma
Cékla, vörösáfonya, iró
Csipkebogyólekvár, tejkarmella, téli dió
Date: 9 February, 2019
Start: 7 PM (3 hours long)
28.500 HUF / person
+36 30 212 7288
info@benczebirtok.hu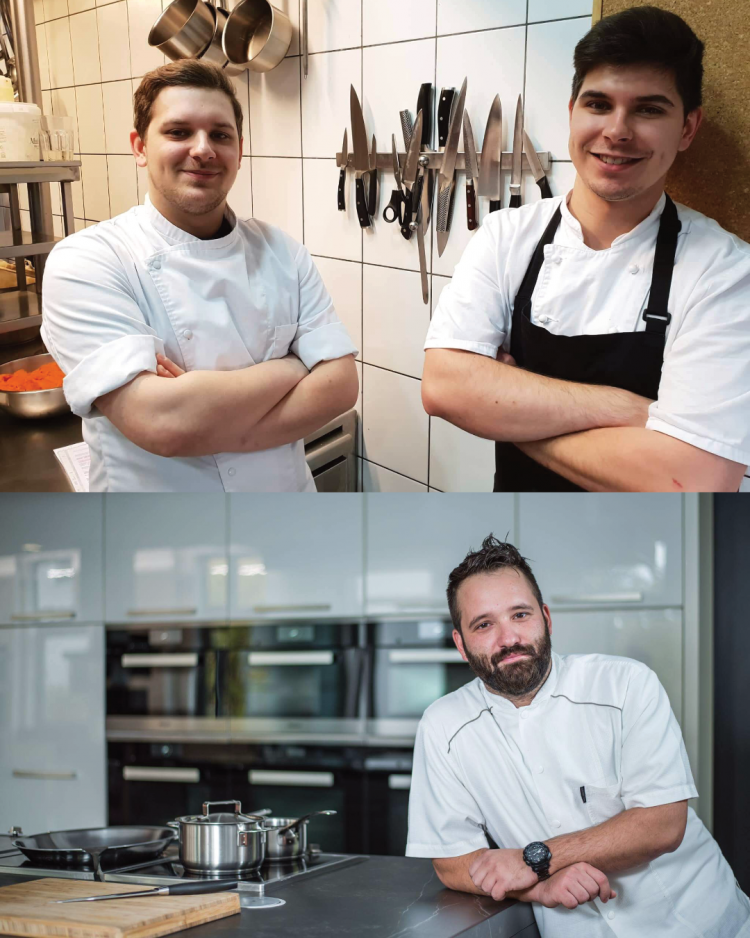 More...